Wir hauchen leben in ihre Marke!
Ihr Film, Ihre Fotos, Ihre Strategie – Maximale Sichtbarkeit 
Was uns als Imagefilm Agentur auszeichnet
Storytelling mit
Botschaft
Fullservice mit
Expertise
Individuelle
Beratung
Langjährige
Erfahrung
Don't just create content. Ignite emotions!
Still unsure? Benefit from our years of experience with a free consultation. We would be happy to hear from you!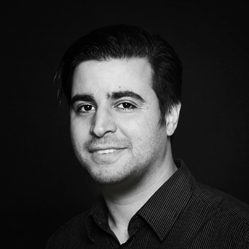 Nektar Design - Imagefilm Agentur
Als Imagefilm Agentur produzieren wir für Ihr Unternehmen oder Ihre Marke einen modernen Imagefilm, auch bekannt als Corporate Video oder Unternehmensfilm. Mit unserem Imagefilm möchten wir Ihrer Zielgruppe einen authentischen Einblick hinter die Kulissen Ihres Unternehmens geben und Ihre Unternehmensphilosophie sowie Werte vermitteln. Doch nicht nur das: Ein zeitgemäßer Imagefilm muss auch Emotionen wecken und eine spannende Geschichte erzählen, um die Aufmerksamkeit Ihrer Kunden zu gewinnen und Ihre Informationen nachhaltig im Kopf zu verankern. Eine ideale Spielzeit für einen Imagefilm beträgt bis zu 3:00 Minuten, da die Aufmerksamkeitsspanne durch die tägliche Überflutung mit Videos auf Social-Media-Plattformen sinkt. Daher setzen wir uns als Imagefilm Agentur intensiv mit Ihrem Unternehmen auseinander, um es professionell und spannend in Szene zu setzen und Ihre Zielgruppe zu unterhalten.
What do our customers say?
"I had no experience with commissioning film productions at that time. Cem and Adam designed the calculation and the creative processes in such a way that we could overview things at all times. The results were terrific. We have been working with Nektar Design for a long time and particularly appreciate the development of ideas with reliable implementations by Cem and Adam."
"Working with Nektar Design is always a pleasure. Creative, but not detached, with passion and an excellent intuition for customer needs. They produce technically first-class images and videos that fully capture and reproduce the character of our brand."
"Nektardesign has been a trusted agency for us in photography and film for many years. They regularly engage us with their high creativity and passion during preparations and in the implementation process. They work highly professionally and are extremely flexible in responding to our needs. The results speak for themselves."
"For years, Nektardesign has successfully supported us with their photos and films in premiering new automobiles, the documentation of Quattro Cup Golf tournaments, and with portraits of our employees. We are very satisfied with your work, because you always deliver very reliable, very competent, top creative content and fast excellent results. Thank you!"
"Nektar Design has been collaborating with us on lifestyle and travel for years. The team around Cem and Adam is very creative, thinks out-of-the-box, works reliably, carefully and quickly. Both idea generation and implementing our joint projects were always solution-oriented and extremely harmonious. We work with many partners, especially with Nektar Design."
"NEKTAR DESIGN is our long-standing partner in event documentation and they perfectly stage our customer events, from market launch presentations to sporting events to location portraits through film and photo. Innovative concepts and high quality and reliability characterize the agency, which is backed by a friendly professional team. I look forward to continuing our creative collaboration."
"We got to know Adam and Cem of Nektar Design in 2016, as part of a promotional film shoot for AUDI AG. This was first-class work by highly professional cool guys, who we recommend gladly without reservations!"
Still unsure? Benefit from our years of experience with a free consultation. We would be happy to hear from you!
Nektar Design - Imagefilm Agentur
Was kostet ein Imagefilm?
Kontaktieren Sie uns und wir entwerfen Ihren Imagefilm von Nektar Design gemeinsam nach Ihren Wünschen!
Ihr Imagefilm sollte genauso einzigartig sein wie Ihr Unternehmen. Deshalb können wir Ihnen keinen Pauschalpreis für Ihre Imagefilm-Produktion nennen, ohne dass wir Ihre individuellen Anforderungen und Bedürfnisse kennen. Wir sind der Meinung, dass eine individuelle und einzigartige Imagefilm-Produktion für Ihr Unternehmen am besten geeignet ist. Deshalb bieten wir als Filmagentur keine Standard-Schema-Pauschalpreise an. Die Spielzeit allein ist nicht das entscheidende Kriterium, sondern der gesamte Aufwand der Produktion. Wenn Sie ein solches Projekt planen, kontaktieren Sie uns bitte. Wir bieten Ihnen unverbindlich individuelle Ideen und Konzepte sowie entsprechende Angebote.
Nektar Design Imagefilm Agentur
Was macht einen guten Imagefilm aus?