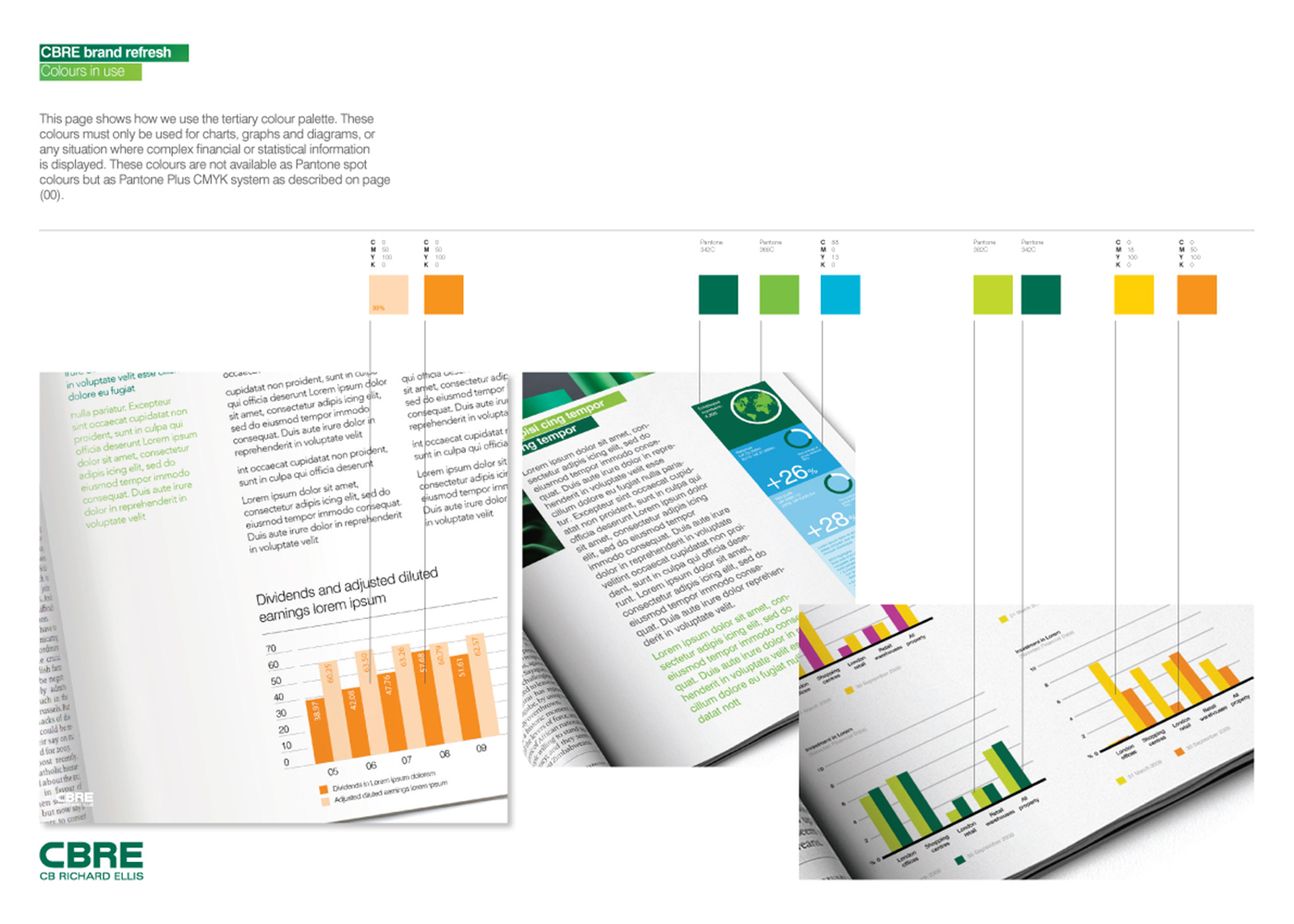 Marke/Brand: CB Richard Ellis
Projekt/Project: Brand Refresh, Grafikdesign & Layout
Kunde/Client: Smith & Milton
Info Deutsch:
Ein gestalterischer Neustart für das weltweit größte Dienstleistungsunternehmen auf dem gewerblichen Immobiliensektor.
Mit einem breit gefächerten Brand Refresh und einem Creative Identity Redesign konnten wir in Zusammenarbeit mit SAS London zeigen, wie sich die CBRE Group in Zukunft selbst darstellen will und dabei die Internationalität und das Selbstbewusstsein der über 100 Jahre alten Marke weiterhin beibehalten kann.
Info English
:
A creative new beginning for the world's most largest service-company specialized in the commercial real estate sector.
With a broad brand refresh and a redesign of the creative identity and in cooperation wie SAS London we worked out a fitting way, how the CBRE Group will display itself in the future and thereby can continue to maintain its internationality and the self-confidence it has since over 100 years.