Athanassios 'Ata' Christos Macias, DJ & Roman Flügel, Musikproduzent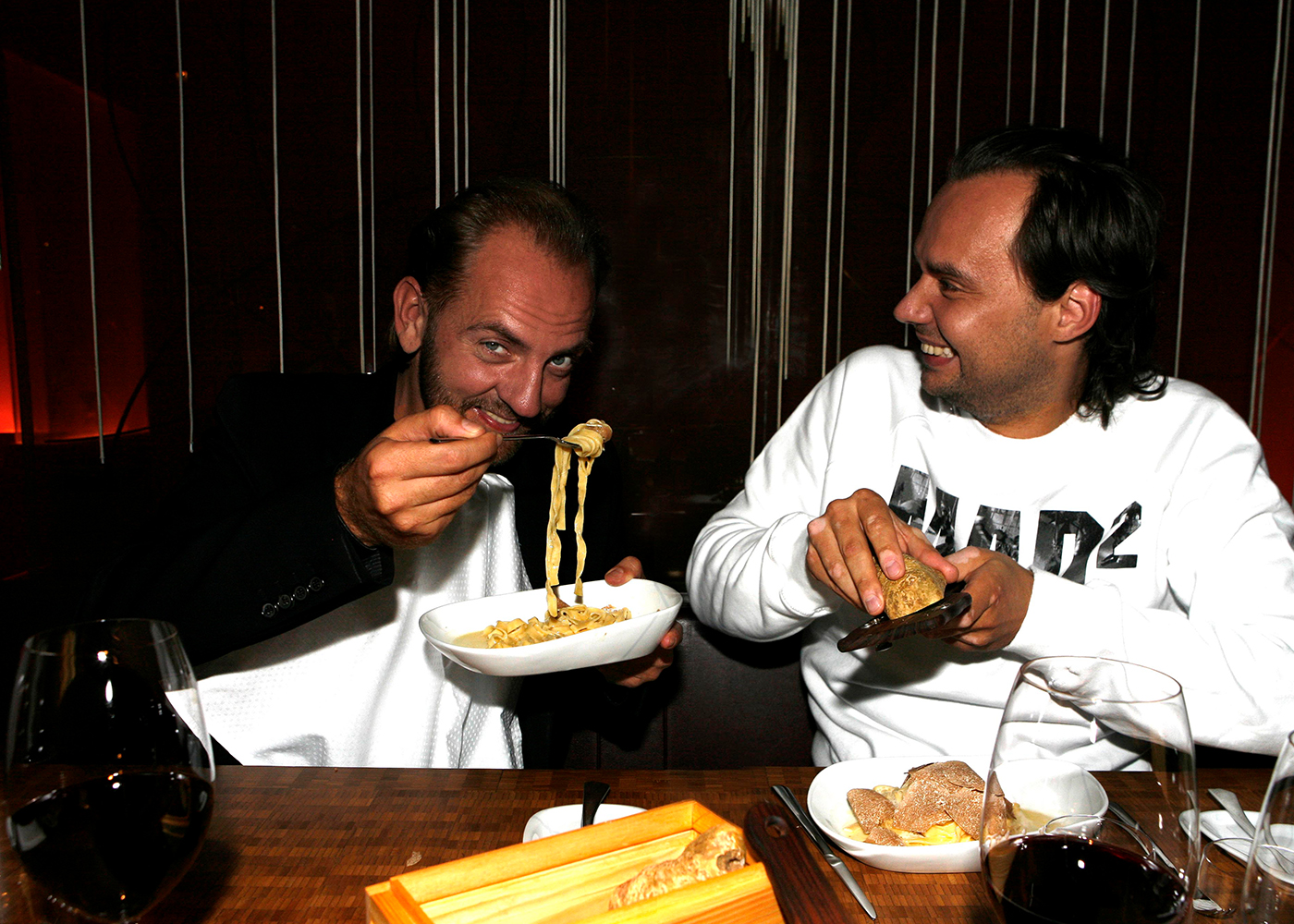 Sven Väth, DJ & Mario Lohninger, Sternegastronom
James Ardinast, Gastronom & David Ardinast, Gastronom
Stephen Galloway, Choreograph & Marlene Deluxe, Unternehmerin
Marke/Brand: Micro Fine Dining
Projekt/Project: Imagekampagne
Kunde/Client: Lohninger
Info Deutsch
Frankfurter Prominente aller couleur speisen im Micro.
Erfunden und geführt von Mario Lohninger im ehemaligen Cocoon Club, war das Micro bis 2008 ein Restaurant mit höchstem kulinarischen Anspruch und einem auf Innovationen ausgelegtem Gesamtkonzept. Exzellentes Essen in einer variablen Raumkomposition, einen der vielseitigen Drinks an der Bar genießen oder die Lichtprojektionen in der Lounge auf sich wirken lassen. Wer seine Augen von den kulinarischen Köstlichkeiten losreißen konnte, hatte die Möglichkeit ab und an dafür mal einen Blick auf einen Promi zu erhaschen. Nicht nur 'erhascht', sondern mit der Kamera überrascht, haben wir ein paar der bekanntesten Frankfurter Gesichter.
Info English
Celebrities of all couleur dine at Micro, Frankfurt.
Invented and managed by Mario Lohninger till 2008, the Micro was a restaurant with the highest culinary standards and a inovational allover-concept located in the now defunct Cocoon Club. Enjoy excellent food in a spatial room composition, one of the versatile drinks at the bar or just let your mind flow with the light projections in the lounge.
Whoever could take away his eyes from the culinary delight, had the opportunity to once catch a look at one of the many celebrities. We caught a few surprised faces of Frankfurt's most famous faces.